Cryotherapy can do wonders for your physical and mental health. Therefore, it's no surprise that countless celebrities have jumped on the cryotherapy bandwagon. For example, Lindsay Lohan has been using cryotherapy since 2015 and even introduced her father to it. Jessica Alba also uses it to look and feel years younger, while Will Smith believes it's a great way to soothe his muscles after a workout.
So, if you're not rich and famous, could you benefit from cryotherapy? In most cases, the answer is yes! Keep reading to find out what cryotherapy is and whether you are a good candidate for this treatment.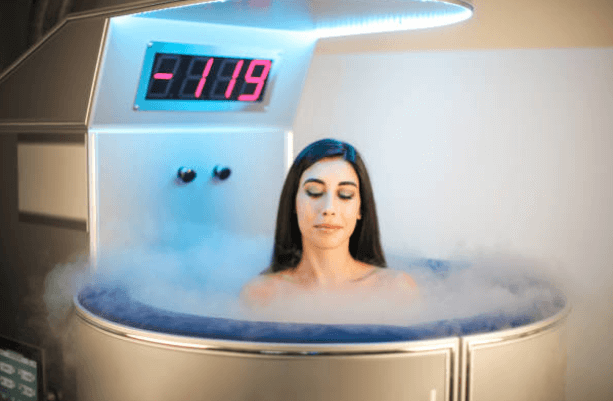 What is Cryotherapy?
During a cryotherapy treatment, your body is exposed to extremely cold temperatures. At Novique Medical Aesthetics, we use the CRYO Science Arctic, one of the most effective full-body chambers available. Many cryotherapy chambers are designed to exclude the face, but the CRYO Science Arctic is unique due to the use of a full-body chamber.
You can expect your body to be exposed to liquid nitrogen and temperatures between  -170 to -270 degrees Fahrenheit. The extreme cold will cause blood to flow to your organs and promote healing and other therapeutic benefits. 
Who is Cryotherapy For?
We do not recommend cryotherapy if you have severely high blood pressure, or are living with a condition like Raynaud's Syndrome, tumor disease, symptomatic lung disorders, and/or bleeding disorders. 
In the event you do have a history of heart disease within the past six months, we'll ask you to provide us with a physician's statement clearing you for cryotherapy treatments.
Cryotherapy can be a life-changing treatment for people from all walks of life. It's incredibly versatile and offers a wide array of benefits. It may be a good option for you if you are an athlete and in search of a way to recover and heal your muscles. Cryotherapy can also help you find relief from pain if you have arthritis, osteoarthritis, and fibromyalgia. 
In addition to physical benefits, cryotherapy offers a number of mental benefits. If you are coping with depression or anxiety, it can make a positive difference in your life. It is also ideal if you would like more energy and want to feel happier in your day-to-day life. 
Take the Next Step
If you have further questions about cryotherapy and are wondering whether it's a good treatment for you, we encourage you to schedule a consultation at Novique Medical Aesthetics in Doylestown, PA. Call us at 267-899-5020 or fill out our online contact form. We look forward to meeting you!