If you're looking for a non-invasive fat reduction treatment, you may have heard about Venus Legacy. This treatment can help you achieve the slimmer, more toned body that you've been longing for.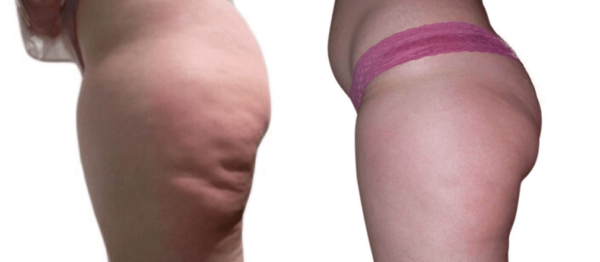 What is Venus Legacy?
Venus Legacy is a non-invasive device that uses multi-polar radiofrequency and pulsed magnetic fields to create a heat matrix over the skin. It stimulates the natural healing response of your body to increase blood circulation and cause the skin to contract. 
With Venus Legacy, you can enjoy a noticeable reduction of cellulite as well as smoother, firmer skin in the treatment area. Many patients report that Venus Legacy treatments remind them of hot stone massages. They find them to be very relaxing and often nap while they are being performed.
What is a Venus Legacy Treatment Like?
Venus Legacy is based on the power of radiofrequency energy. It also incorporates a pulsed electromagnetic field. The combination of these two will heat the tissue beneath the skin's surface. Patients will experience a warming sensation and treatments are comfortable and safe to get.
What are Venus Legacy Results Like?
The Venus Legacy will tighten the treated areas and lead to an overall better body contour. Most patients subscribe to a treatment plan and have anywhere from 5-10 sessions to achieve desired results. Your results can even continue to improve for 3-6 months following your final treatment session.
Visited recently and was impressed initially, with the beautiful facility and soon after, with the exceptional staff/ team of health and beauty professionals. I also met one of the owners and she was extremely accommodating and generous. I'm looking forward to, over time, exploring everything that they have to offer (which is quite a bit).
Take the Next Step
If you have further questions about Venus Legacy and/or CoolSculpting or are wondering whether you're a good candidate for these treatments, we encourage you to schedule a consultation at Novique Medical Aesthetics in Doylestown, PA. Call us at 267-744-2739 or fill out our online contact form. We look forward to meeting you!