Enjoy Fresher, Younger Looking Skin
With a fresh, clean complexion, you can look and feel younger. Dermaplaning can help you achieve a brighter complexion with no pain and no downtime. It's a revolutionary treatment that removes old, dead skin cells as well as fine facial hair and light facial and acne scars. After a dermaplaning treatment, you are bound to feel more beautiful and confident instantly.
People in the entertainment industry, especially models and actresses, love dermaplaning because it removes peach fuzz that can cause makeup to clump and be picked up by harsh production lights and cameras. Additionally, dermaplaning can allow for skincare products to be better absorbed by the skin, creating a smooth foundation for makeup application. Many cosmetic dermatologists use dermaplaning to prepare skin for more invasive cosmetic procedures, such as laser treatments and chemical peels.
Our expert providers at Novique Medical Aesthetics will gently feather a special stainless-steel scalpel across your skin to remove any dead skin cells, oil, and dirt. The treatment will conclude once a moisturizing sunscreen is applied and you are left with bright, beautiful skin on your face.
View MORE OF OUR
Specials & Packages
We strive to always provide 5-star service for every patient.
My experience was awesome. Bright, clean and new facility. Super friendly staff who helped me choose a treatment that worked for me. I strongly recommend to give them a try even if you haven't had a facial in years (like myself ). Definitely be back !
I was amazed as soon as I stepped in. Extremely friendly all while maintaining professionalism. It was my first time and they were very thorough with explaining the steps and what to expect with the lip fillers I wanted. They had me feeling like I was on top of the world with endless compliments and small talk. They turned my lips from being my biggest insecurity to now being my favorite thing to show off!
About Novique Medical Aesthetics
Inna wanted to introduce a comprehensive medical aesthetics spa that redefined a personalized approach to clients' beauty and wellness goals. Novique brings only the best state of the art equipment to their clients. The Novique team is continuously researching and learning the newest and cutting-edge non-surgical treatments. Inna believe everyone should only be treated by the best, so the Novique team led by Dr. Gene Levinstein is comprised of highly medically trained licensed professionals who care about their client's individual needs.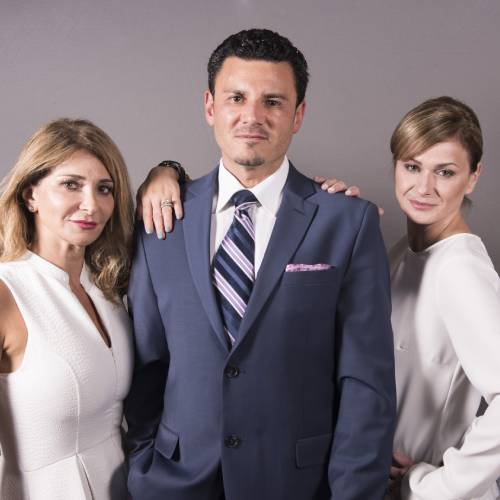 To schedule your consultation
We Would Love
to Meet You!
The first step is to request a consultation or appointment. Please fill out the form on this page or call us directly to get on the schedule.
You can call our main office at (267) 376-9854